Posted: February 1, 2021
Technology Programming for Older Adults
Since the pandemic began, many health programs and agencies have developed high-quality virtual programs to combat isolation experienced amongst many older adults. Assisted living communities can readily utilize these technological interventions to enhance the quality of life of their residents with minimal additional staff time and cost. Various institutions, from senior centers to museums, have online classes that can be accessed at home with a tablet, computer, or smartphone. These programs include two-way video communication, interactive games to stimulate the mind, learning activities, fitness classes, and more. Research has shown that technological interventions can alleviate social isolation by connecting older adults to the outside world, enhancing social support, engaging in activities of interest, and increasing self-confidence1.
One initiative that aims to engage older adults in activities they enjoy from home using technology is the Oasis Innovation Center (OIC). Started by San Diego Oasis, OIC is an educational program for adults 50+, in partnership with Cox and AT&T. The partnership provides low-income older adults with free tablet computers so they can take classes online through Zoom. Software useful for seniors is pre-installed on the tablet, and participants receive free internet for six months. In addition to technology classes, Oasis also offers free and fee-based classes in dozens of topics, including finance, personal development, language, and arts. For assisted living communities, Oasis offers packages for activity directors to offer free classes as a benefit to their residents. Program participants are encouraged to take at least four classes in a six-month period.
Ten weeks into the program's launch, OIC has distributed about 250 tablets to low-income older adults, and still has more tablets available. Launching a new program quickly is not without challenges. Jolyn Parker, Vice President of External Relations for Oasis, shared some of the challenges and successes of OIC. Because the capability of each participant varies, training is best done one-on-one, as opposed to groups. One initial challenge was identifying ways to provide this one-on-one support. Oasis reached out to the City of San Diego and developed a partnership. The City repurposed staff from the Parks and Recreation Department, whose duties had shifted during the pandemic, to make phone calls to each participant and train them on how to use Zoom and other essential software. Participants are brought up to speed on internet essentials, like getting an email account if they do not have one, or trying to recover email accounts their children may have set up for them long ago.
Despite the initial hurdles, the program is already showing early signs of success. One senior participant said that OIC has "provided the passport to start my journey across the digital divide." The positive reception has paved the way for other programs with similar goals, such as a new pilot program in South Bay called "Tech for Seniors," which provides free iPads to older adults and pairs each participant with a student volunteer to guide them through a six-month structured program, tailored to their interests and capabilities. For residents living in an assisted living community, caregivers are encouraged to participate in the classes with them and provide assistance.
Technology can help older adults feel less isolated, more mentally stimulated, and healthier, particularly during times when they are discouraged from attending social gatherings. However, it is essential that assisted living communities are careful to not use technology to displace other forms of social interaction. When possible, it is recommended that caregivers or staff accompany the residents during virtual opportunities. Virtual classes that encourage older adults to be active participants and engage and respond are especially recommended. Communities interested in implementing an Oasis program for their residents should contact San Diego Oasis at: https://san-diego.oasisnet.org/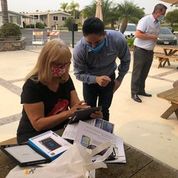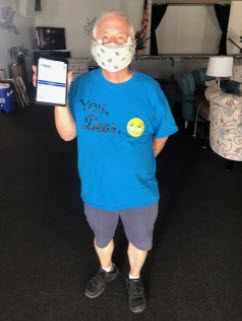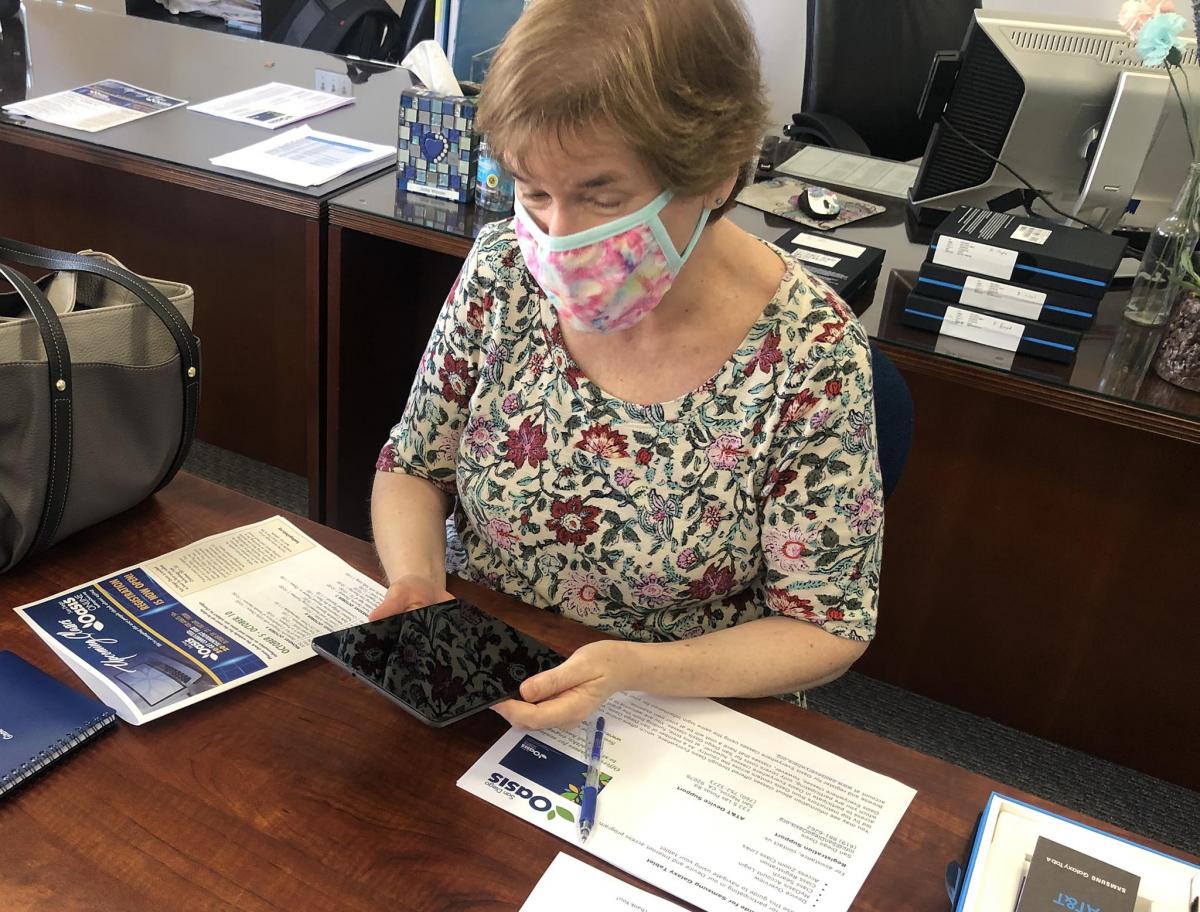 Photos Courtesy of San Diego Oasis
Sources
Journal of Medical Internet Research, 2016. The Effect of Information Communication Technology Interventions on Reducing Social Isolation in the Elderly: A Systematic Review. https://www.ncbi.nlm.nih.gov/pmc/articles/PMC4751336/.