Posted: April 1, 2019
All Aboard: Improving Transportation Services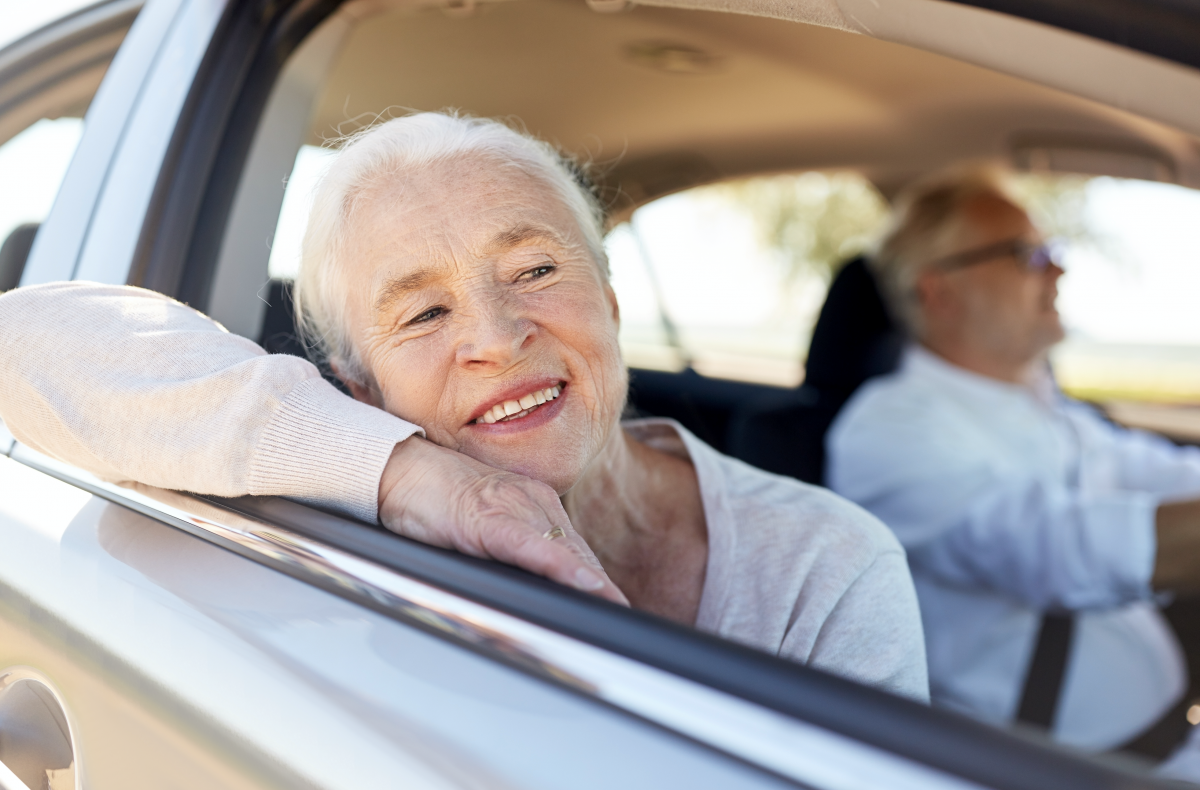 As people age, it becomes more difficult to drive. Vision, mobility, and mental capacity decline. Also, the side effects of some medications may create problems. But many older adults do not want to stop driving. Some see it as a significant loss. Others may see it as a threat to their well-being. There may be truth to this. Some research shows that when older adults stop driving, they experience lower life satisfaction, depression, and a decline in their general health (Liddle, 2012) (Marottoli, 1997) (Edwards, 2009).
When transportation becomes an issue, assisted living facilities are often seen as a solution. Facilities are required per Title 22, Section 87208 to include in their Plan of Operation, transportation arrangements for residents who do not have independent arrangements. Section 87465, Incidental Medical and Dental Care Services, requires facilities to provide transportation to medical and dental appointments or to make arrangements for this transportation.
After move-in, getting residents from point A to point B is the goal but also the minimum. Facilities have a unique opportunity to shine through the transportation services they offer. Studies show that the quality of transportation services in a facility influences resident and family satisfaction. For residents, satisfaction is, in part, measured by a facility's ability to keep the resident's life as "normal" as possible. This includes the experience of making trips to the doctor, favorite restaurants, etc. For family, transportation is a service they once provided, so they expect safe, high-quality transportation services (Edelman, 2006).
Welcome Aboard
Like a flight attendant, facility staff are responsible for making sure "all items are secure and seat belts are fastened" when transporting residents. However, transporting older adults comes with a special set of challenges. Due to limited flexibility and mobility, it may be difficult (even painful) for residents to get in and out of vehicles. For dementia residents, trips away from the facility can be confusing and cause agitation. The Choose Well team has put together some helpful reminders to share with staff. A regular review of the items below can improve the transportation experience for residents and staff:
Allow plenty of time to avoid rushing, maximize patience, and reduce the risk of a fall;
Remind residents where they are going and why as this can be reassuring;
Each step of the way, give residents time to find or regain their balance;
Since independently lowering oneself can be painful, help residents slide into and out of the seat and move one leg at a time when entering and exiting;
Make sure mobility devices are locked and at the ready before assisting residents with a transition;
Have residents sit in the front passenger seat since typically the doors open wider and the footwell is bigger;
If residents prefer to sit in the rear, have them sit on the rear passenger side so you can easily speak with them and/or check on them;
If residents sit in the rear seats, be sure to engage the safety locks to prevent a door from accidentally opening from the inside;
Double-check seat belts are secure and comfortable;
Offer residents a pillow to improve support and comfort while riding;
Play relaxing music;
Always observe the speed limit, reducing speeds during bad weather or when driving in an unfamiliar area; and
For facilities using a multi-passenger vehicle, make sure wheelchairs are fastened to the floor with brakes locked and residents strapped into their chairs.
Facilities delivering high-quality transportation services can show they make resident safety and comfort a priority at all times.
_________________________
Works Cited
Care Academy. (n.d.). Care Academy. Retrieved from https://blog.careacademy.com/how-to-help-elderly-adults-transportation-challenges (Accessed March 28, 2019).
Edelman, P. G. (2006). Measuring Resident and Family Member Determinants of Satisfaction with Assisted Living. The Gerontologist, 599-608.
Edwards, J. D. (2009). Driving cessation and health trajectories in older adults. The Journals of Gerontology Series A: Biological Sciences and Medical Sciences, 1290-1295.
Liddle, J. G. (2012). Time use, role participation and life satisfaction of older people: Impact of driving status. Australian Occupational Therapy Journal, 384-392.
Marottoli, R. A. (1997). Driving cessation and increased depressive symptoms: Prospective evidence from the New Haven EPESE. Journal of the American Geriatrics Society, 202-206.