Posted: June 10, 2019
Give the Tour Families Want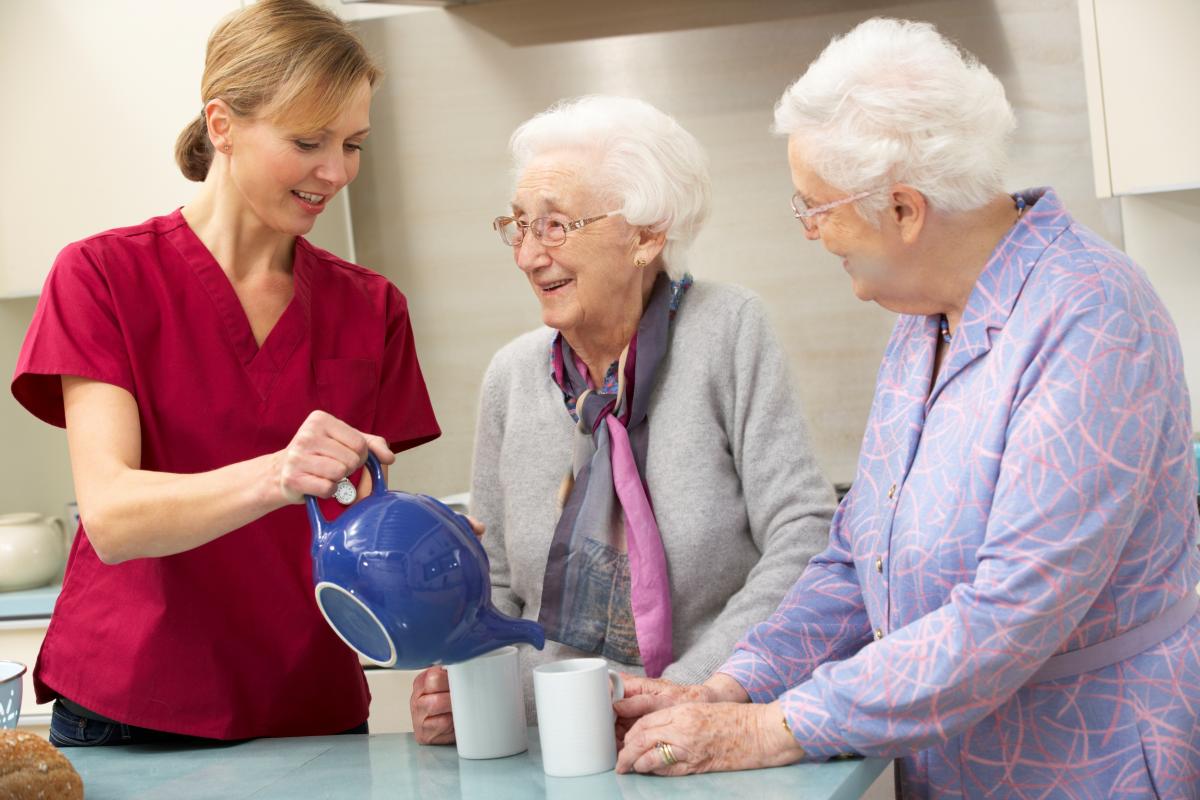 Nowadays, families are inundated with mailers and advertisements for local assisted living options. Families can also do a decent amount of research on assisted living using the internet. These brochures and searches give families the general scope of services assisted living facilities
provide
—assistance with meals, housekeeping, bathing, activities, reminders, etc.
When residents and their families finally arrive for a facility tour, many believe the next step in the decision-making process is simply to evaluate if the physical environment feels like a good fit. As providers, however, you know the real measure of a 'good fit' is if the older adult's needs and preferences match the care and services you can deliver. And this is exactly the moment where you can shine.
Since most families are considering multiple facilities at one time, the one way your facility can stand out from the competition is to reinvent your facility tour. Move away from selling the space to selling your unique philosophy of care and customer service.
How to Do This
To compete based on the care and support you deliver means you must clearly demonstrate to families that you go above and beyond the basic care and supervision requirements of Title 22.
Let's take two examples – meals and bathing—both standard services of any assisted living community. Which statement is more informative?
"We provide three meals a day and nutritious snacks."
Or
"Our meal planning is centered around the unique nutritional needs of older adults. We pride ourselves on offering the vitamins and variety our residents need to maintain optimum health while still being satisfied. For example, we involve residents in weekly meal planning and use USDA ChooseMyPlate.gov as a guide."
This type of detail invites a meaningful conversation about the potential resident's dietary needs and expectations. It is through this conversation that all parties can determine if the menu and facility's approach to meals is a good, long-term match.
Another example is bathing. Again, which is more helpful?
"We provide assistance with bathing."
Or
"Bathing is one of the more personal services we provide. Privacy, comfort, and respect are always our focus, and this is how we accomplish these. (Insert examples)."
Going through all your services and detailing your approach to each one is a good exercise for your business. Not only will it improve the quality of your tours, but it can also help:
You and families identify more quickly if your services will meet their needs and expectations;

Staff understand the culture of the facility and consistently deliver person-centered care; and

Identify areas where you can improve your care and services, either with more structure, more flexibility, new approaches, etc.
Families often don't know what they don't know. They will appreciate the education and transparency you are able to provide them during their tour. And with that will follow the recognition that your facility is ready and able to be a part of the resident's team to age well successfully.