Posted: November 30, 2018
Quality Measure 7: Refresher on Staffing Requirements & Resources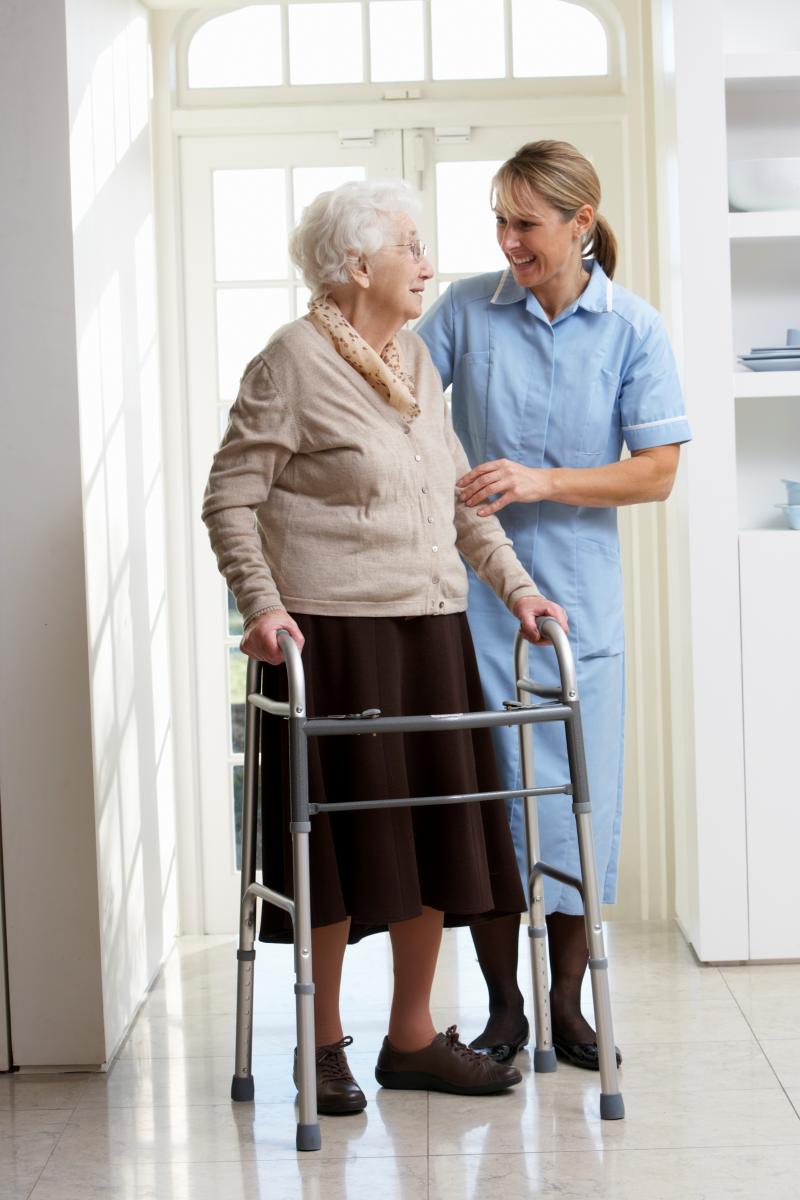 Quality Measure 7: Ensuring a certified administrator and an appropriate number of trained and criminally background checked staff are available at a facility to meet the needs of the residents
.
Staffing is one of the key ingredients to providing quality care in assisted living. The nature of resident needs—assistance with activities of daily living, ambulation, scheduled activities, medication management—require the physical presence and support of others. Studies show time and again an important relationship between staffing and resident outcomes.
Common Deficiencies
Over the past 5 years, approximately 12% of the citations issued to San Diego facilities were for violations related to staffing requirements. Among the top cited regulations were Personnel Requirements (87411), Personnel Records (87412), and Administrator Qualifications & Duties (87405).
Larger facilities and smaller, 6-bed facilities received roughly the same number of citations for these regulations (15% and 13%, respectively). For facilities in the 7 to 99 bed range, 10% of their overall citation count were for these regulations.
Failing to have staff "sufficient in number" is a common violation among facilities of all sizes. Another similarly cited deficiency was personnel paperwork. Frequently, facilities are cited for simply not having updated or complete paperwork, i.e., expired certifications, no staff physicals or training documentation, or inaccessible records.
Areas of Focus
To help facilities reduce non-compliance in this area, below is a list of items facilities should review regularly. When reviewing, make sure files are updated, contain the right documentation, and are easily-accessible for State review during an inspection. We encourage facilities to use the links provided to review the statutory or regulatory requirements in greater detail.
First Aid/CPR training

Valid for 2 years
Title 22, Section 87411
Basic Caregiver Training

40 hours of training within the first 4 weeks of employment for new employees
At least 20 hours of staff training annually
Health & Safety Code, Section 1569.625
Dementia Care Training

Of the 40 hours above, 12 hours of dementia training is required (6 hours before staff work independently with residents and the remaining 6 hours within the first 4 weeks of employment)
At least 8 hours of staff training annually on dementia
Health & Safety Code Section, 1569.626
Specialty Care Training

Of the 40 hours above, 4 hours must cover postural supports, restricted health conditions and hospice care
At least 4 hours of staff training annually on specialty care
Health & Safety Code 1569.696
Medication Management Training

16 beds or more - Staff who assist with medication must receive 24 hours of initial training
15 or fewer bed facility - Staff who assist with medication must receive 10 hours of initial training
Regardless of facility size, at least 8 hours of training on medication-related issues in each 12-month period is required for all staff who assist with medications
Medication training has specific requirements and timelines. We encourage you to refer to CCLD's website for detailed information using this link.
Health & Safety Code 1569.69
Staff Physicals

TB test
Title 22, Section 87411
Criminal Background Clearance
Administrator Certificate
Tips to Stay on Track
Now that you know the key areas to focus on, here are some suggested methods to help your facility stay on track:
Assign a point person to guide new hires through the process of securing all required documentation, screenings, and trainings.
Create a checklist for the point person and the new hire.
Take a moment to populate an electronic calendar to set reminders for expiration dates or required trainings throughout the year.
Use a color-coding system to draw attention to files with upcoming expiration dates or training needs.
Empower staff to manage the timely completion of these requirements, and offer rewards or incentives for those who meet or exceed the expectations.
Keeping track of State-required documentation might take a backseat to the direct care you provide each day, but implementing a system to keep your facility compliant will ultimately reduce your paperwork burden, reduce citations, and leave you more time to focus on your facility's operations.