Posted: June 4, 2021
Planned Activities for RCFEs
As California prepares to reopen on June 15, 2021, many people are excited for life to become more "normal" again through group gatherings and outings. RCFEs have also progressed towards more group activities, while maintaining safety precautions and protocols. Recently, seniors from Choose Well Member RCFE, The Montera, enjoyed a fiesta with themed food and beverages, a piñata, and a Mariachi band to celebrate Cinco de Mayo.
For RCFEs, Title 22 requires planned activities for residents to encourage engagement with others and develop their fullest potential in an aging community environment1. Activities may be physical, educational, social, or cultural in nature. Some of the more popular activities revolve around holidays, like a "Secret Santa" exchange during Christmas or Cinco de Mayo as mentioned above.
As summer follows California's reopening, it is useful to start thinking of ideas for resident activities. Some ideas include a butterfly release to encourage residents to go outside, celebrating nurses and caregivers with an on-site celebration to thank staff, or coordinating donations for residents. Although having a list of possible activities is helpful, it is also beneficial to ask residents what they would be interested in doing, and more importantly, what activities they feel safe doing. Plan each activity so that residents of different abilities can participate. For example, The Montera created a height adjustable piñata so that residents could strike it whether they were sitting or standing.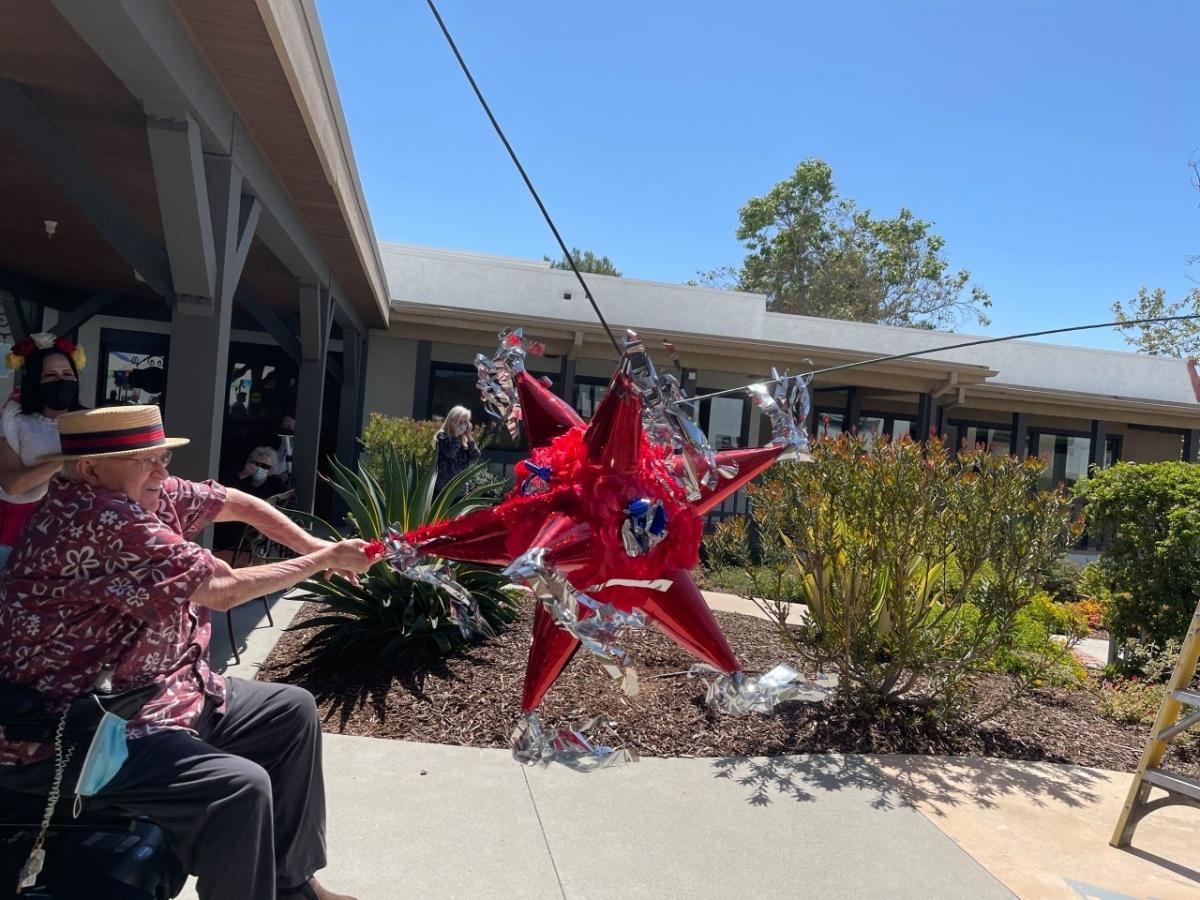 There are many ways activities can be categorized. During this transition into less restrictive requirements for COVID-19, having a combination of group and independent activities will allow residents to choose which types of activities suit them best and with which they feel most comfortable. Some broad categories for activities include those that are passive, active, physical, mental, and spiritual. See the list below for ideas for activities in these categories.
Passive Activities: Non-participatory activities
Watching TV
Listening to music
Watching a cooking demonstration
Active Activities
Going on an outing
Going out to lunch
Music lessons
Physical Activities
Chair exercises
Walking
Dancing
Mental Activities
Puzzles and games
Watching/participating in game shows
Educational classes
Spiritual Activities
Going to church, temple, mosque
Participating in a group Bible study at the facility
End-of-life discussions
Within these categories, it is important to think about the purpose of the activity. Do you want to provide something entertaining, stimulating, therapeutic, distracting, or creative? Below are some activity ideas for different purposes.
Reminiscing
Pictures of celebrities
Old-time radio/TV shows
Singing songs or dancing to music from the 30s, 40s, etc.
Sharing stories about:

Your wedding
Your children
Places you've traveled to
Your school days
Your work
Entertainment
Comedians
Guest speakers
Musicians
Clowns, magicians
Children's groups
Dance groups
Karaoke
Visiting pets
Outings
Scenic drives
Library
Senior center
Museum tours
Garden visits
Education
Computer/technology lessons
Clergy visits
Hospice agency visits
Lectures by doctors/health professionals
Photography class (how to use digital camera/phone camera)
Medicare representatives
Arts and Crafts
Painting
Planting succulents
Making collages
Flower arranging
Knitting blankets for babies/grandchildren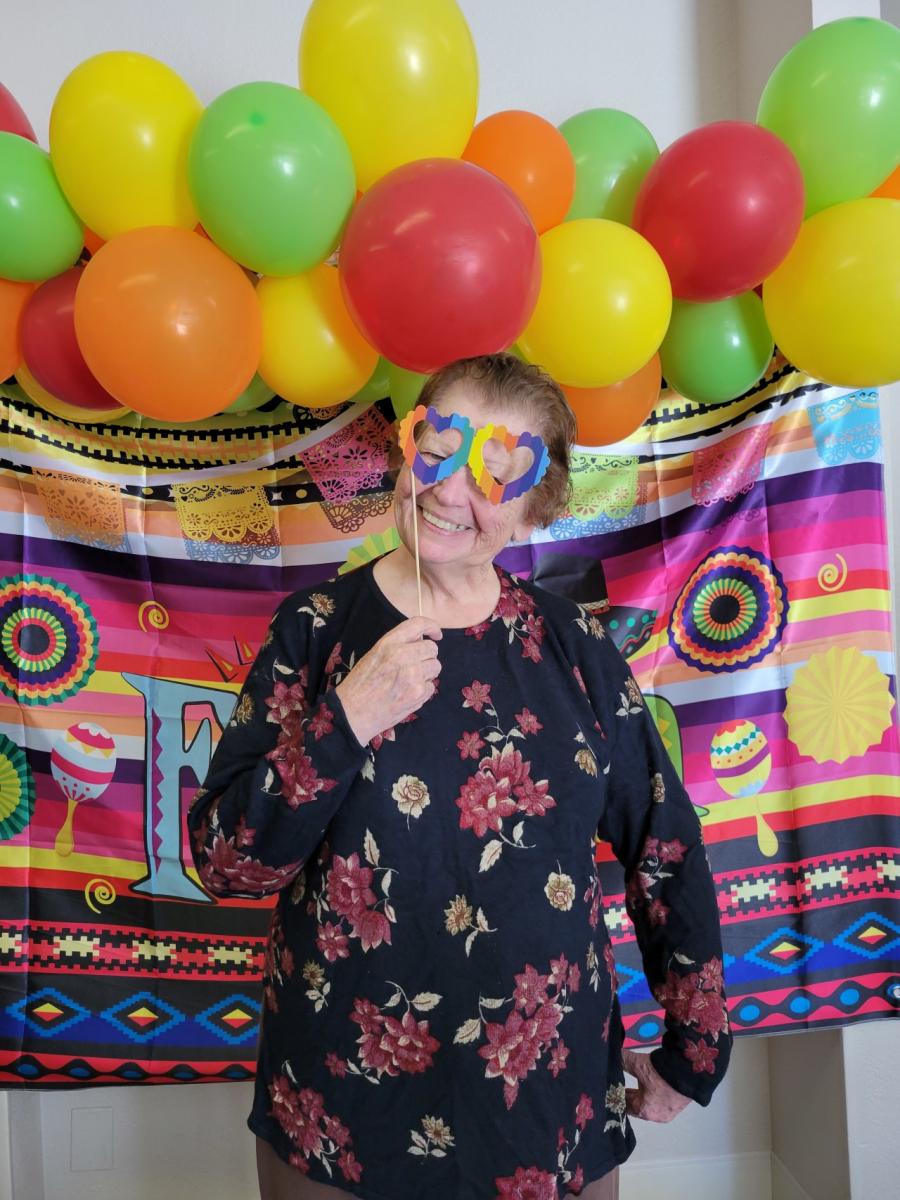 There are various activities with different budgets, engagement levels, and space requirements for RCFEs. Encourage residents to be part of the planning, preparation, clean-up, and feedback processes. Larger facilities may wish to invite residents to be part of resident councils to conceptualize and lead activities. This creates multiple opportunities for engagement and autonomy for residents. Be sure to create an intentional activities program at your RCFE to provide a lively environment to keep residents happy, healthy, and active.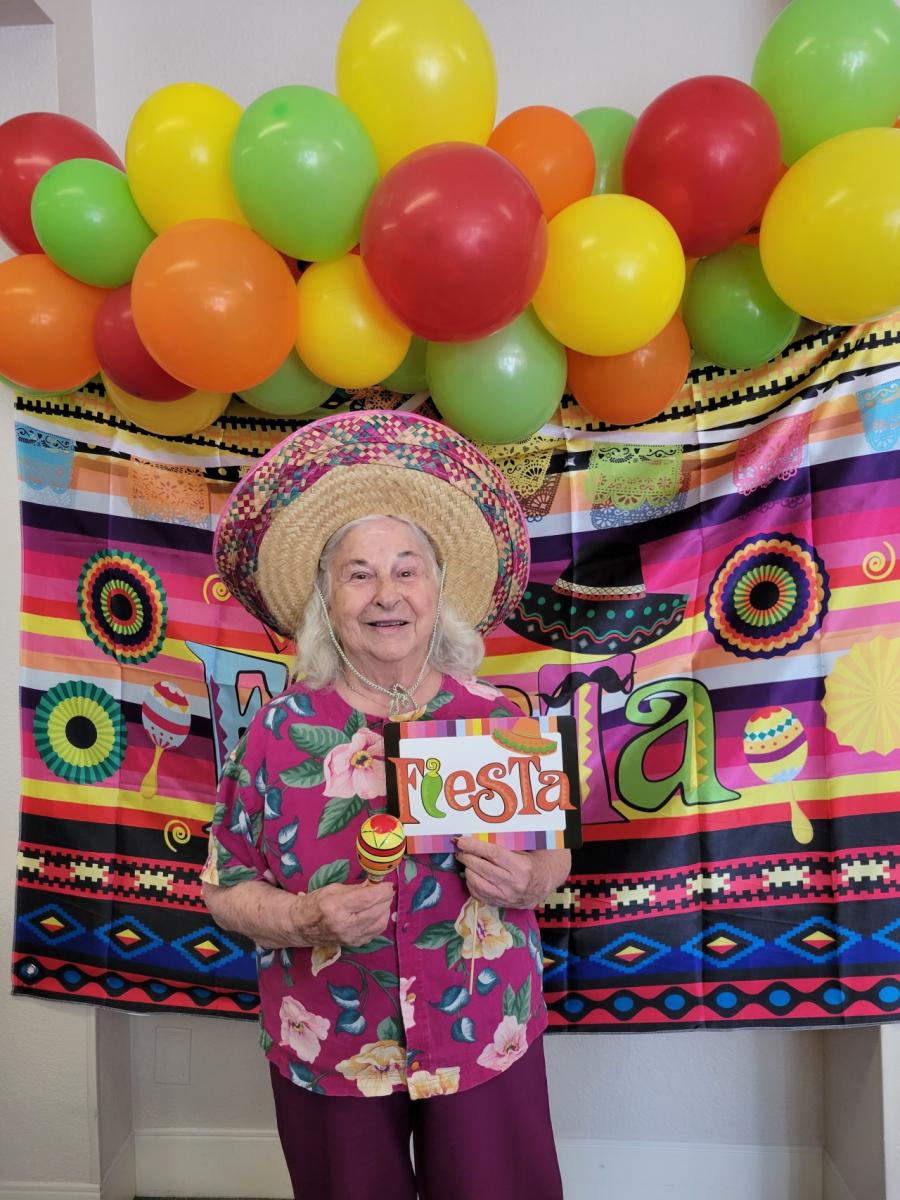 Sources:
1 § 87219. Planned Activities. http://carules.elaws.us/code/t.22_d.6_ch.8_art4_sec.87219